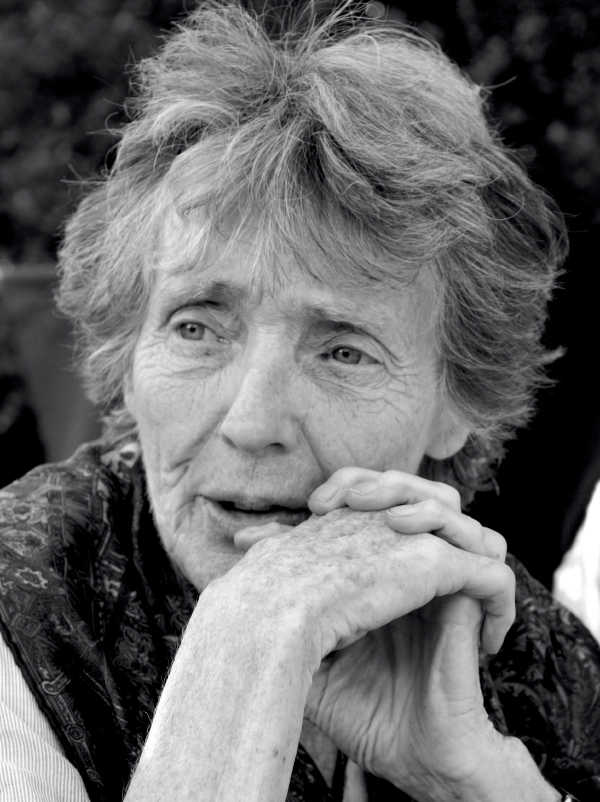 Fanny Howe is the author of more than 20 books of poetry and prose, including the recent Second Childhood (2014), a finalist for the 2014 NationalBook Award. "Fanny Howe's work is unique in contemporary poetry for its exploration of religious faith, ethics, politics, and suffering" (Kimberley Lamm). Howe was the recipient of the 2009 Ruth Lilly Poetry Prize.
Christina Davis's recent collection, An Ethic (2013), "is a book that has flapped up out of the startled dark of a parent's death…As though a living hand were reaching out of the poem" (Forrest Gander). Her first book was Forth A Raven (Alice James Books, 2006). She is curator of the Woodberry Poetry Room at Harvard University.
Katie Peterson's three books of poetry include The Accounts (2013), winner of the Rilke Prize for poetry, and &Permission (2013), which "is a poetry of search, chiefly for completion or wholeness, amidst the world of forms and various weathers" (August Kleinzhaler). She teaches at the University of California at Davis.
Event is free and open to the public.  Information: english@barnard.edu