ELIZA GRISWOLD, SARAH PLIMPTON, AND MARK STRAND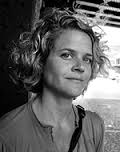 Eliza Griswold is the author of Wideawake Field, which "draws tenderness from brutality, an idyll from a panic, and lyric not from interlude, but everywhere" (Susan Stewart). Her latest book, I am the Beggar of the World, is a collection of reportage and translations of Afghan folk poetry,  Her first non-fiction book, The Tenth Parallel, was awarded the Anthony J. Lukas prize and was a New York Times bestseller. Her poetry and reportage has appeared in The New York Times Magazine, The New Yorker, The Atlantic, among many others.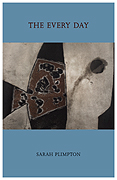 Sarah Plimpton is a painter and writer and the author of The Every Day. Her poems, "as quiet as a moment just before sleep…are like preludes to dreams. The everyday happens daily, but it is also rare and precious in Ms. Plimpton's transparent telling" (John Ashbery).  Her poems and prose have appeared in The New York Review of Books, The Paris Review, and The Denver Quarterly, among other magazines. 
Mark Strand's most recent book, Complete Poems, has been shortlisted for the National Book Award.  He is the author of many books of poems, a book of stories, and three volumes of translations, and he is the editor of several anthologies. He has received numerous honors and awards, including a MacArthur Fellowship, the Pulitzer Prize (for Blizzard of One), the Bollingen Prize, and the Gold Medal for Poetry from the American Academy of Arts and Letters. In 1990, he was appointed poet laureate of the United States.