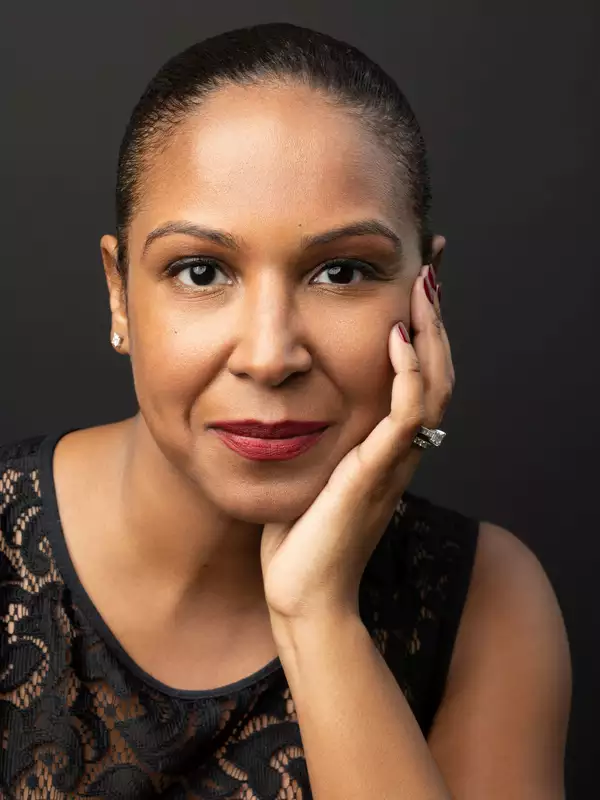 Cleyvis Natera
Adjunct Assistant Professor 
Department
Office
Contact
Cleyvis Natera is the author of the debut novel Neruda on the Park. She studied literature and creative writing at Skidmore College and holds a Master of Fine Arts in Fiction from New York University. Her fiction, essays and criticisms have appeared in The New York Times Book Review, URSA Story, TIME, Alien Nation: 36 True Tales of Immigration, Gagosian Quarterly, The Brooklyn Rail, The Rumpus, The Washington Post, Memorious, The Kenyon Review, Aster(ix) and Kweli Journal, among other publications. She has received support from Rowland Writers Retreat, Hermitage Artist Retreat, Virginia Center for the Creative Arts, Bread Loaf Writers' Conference, Disquiet International Literary Program, Voices of our Nation Arts Foundation and Juniper Summer Writing Institute. She teaches Creative Writing in New York City at the undergraduate and graduate level. She lives with her husband and two young kids in Montclair, NJ. 
M.F.A., Fiction, New York University
BA., English and Psychology with a concentration in Creative Writing, Skidmore College
"Sugar." Kenyon Review, Vol. XLIV, Number 4, 2022.127-133.
"Fog." Ursa Story Company, July 2022.
Neruda on the Park: A Novel. New York: Ballantine-Penguin Random House, May 2022.
"The Inheritance of Bone." Alien Nation: 36 True Tales of Immigration. Ed. Sofija Stefanovic. New York: HarperVia, 2021. 7-14.
"Compass." Gagosian Quarterly, Spring 2021. 70-78.
"Challenges to the Cult of Masculinity: A Review of Concrete Rose by Angie Thomas." Time Magazine, January 2021.
"Curandera." Kenyon Review, XLII.4, 2020. 49-52.
"The Echo of Loss." Us Against Alzheimer's: Stories of Family, Love and Faith, ed. Marita Golden, New York: Arcade Publishing, 2019. 158-168.
"Played or How I Failed at Becoming a Chapiadora." Kweli, November 2019.

"When I was a teen, and English wouldn't stick, Toni Morrison taught me to read." The Washington Post, August 2019.

"Go Home: Excerpt from Neruda on the Park." Inheritance, ed. Angie Cruz. Pittsburgh: Aster(ix) Journal, Summer 2019. 92-102.
January 6 - 11, 2023: Workshop Facilitator: "Artist as Activist, Literature as Revolution," Philoxenia Writing Retreat, Marrakech, Morocco, January 2023

November 20, 2022: Panelist: "Angie Cruz, Cleyvis Natera & Ru Freeman: A Conversation," 2022 Miami Book Fair
November 5, 2022: Panelist: "Changed Skylines, Steadfast Histories: Gentrification and Community Memory in Fiction," 2022 Texas Book Festival
October 27, 2022: Moderator: "Write to Change the World: Fiction Writing Workshop," Skidmore College
October 24, 2022: Facilitator, Visiting Fiction Writer: "Crafting Memorable Characters," Monroe Community College – State University of New York
October 22, 2022: Panelist: "A Panel of Contemporary Caribbean Novelists: Presented by The Center for Fiction," The 14th Annual Langston Hughes Arts Festival at the Queens Public Library
October 18-20: Participant: "Julia Alvarez's How the Garcia Girls Lost their Accent" – Marathon Read-Along, Literacy Partners
October 17, 2022: Featured Writer: "Chat and Chai M.F.A. Reading Series: Featuring Cleyvis Natera," City University of New York – The City College of New York
September 29, 2022: Panelist: "Latinx Authors Are Breaking into the Publishing Industry," An Official Brooklyn Book Festival Bookend Event
September 27, 2022: Panelist: "Finding A Story's Language," An Official Brooklyn Book Festival Bookend Event
July 23, 2022: Panelist: "Kweli Alum on Craft and Community," 2022 Kweli International Literary Festival
June 18, 2022: Panelist: "Mothers, Daughters, and a Place Called Home," Schomburg Center Literary Festival
May 20, 2022: Participant: "Captivating Tales of Immigration," This Alien Nation in collaboration with United Nations Human Rights Office of the High Commissioner
May13, 2022: Panelist: "Writing for Justice and Sustainable Futures," PEN America World Voices Festival
May 7, 2022: Panelist: "In Our Own Voice: Latinx Writers," Montclair Literary Festival
March 25, 2022: Moderator, "Unforgettable Latinx Characters," Association of Writers and Writing Programs (AWP)
March 24, 2022: Panelist, "2022 Debut Authors Discuss: How to Prepare for the Book Deal," Association of Writers and Writing Programs (AWP)
December 3, 2021: Master Lecturer, "Crafting Memorable Characters," Obscura Literary and Arts Magazine at Lehman College
November 17, 2021: Master Lecturer, "On Toni Morrison's The Bluest Eye," St. Joseph's College, The Writer's
Foundry MFA Program
September 18, 2021: Panelist, "I Belong to the House of Music," 2021 Brooklyn Caribbean Literary Festival
September 8, 2021: Panelist, "Afro Latina Voices and Visions," 2021 Kweli International Literary Festival
March 4, 2021: Panelist, "Reading & Writing Fiction in a Time of Crisis," Women's National Book Association in partnership with The Transition Network
January 14, 2021: Panelist, "In Fellowship: An Evening with the 2019-2020 Writing for Justice Fellows," PEN America
September 2020 – June 2021: Featured Alumna, "We've Only Just Begun: 100 Years of Skidmore Women in Politics," Tang Teaching Museum at Skidmore College
October 21, 2020, Panelist: "Writing & Resistance: How to be a Literary Citizen," St. Joseph's College, The Writer's Foundry MFA Program
October 9, 2020, Moderator: "Calladitas No More: Latinx Writers on Girlhood, Friendship, and Trauma," Queens Council on the Arts
March 5, 2020, Moderator: "Do Words Heal? Writers on the Power and Difficulty of Writing Pain & Trauma," Association of Writers & Writing Programs (AWP)
August 10, 2019: Facilitator, "So, You Want to be a Writer?" Dominican Writers Association in partnership with Word Up Books
May 4, 2019: Facilitator, "Lay a Successful Path to a Writing Career," Dominicanish: First Annual Dominican Writers Conference, Dominican Writers Association in partnership with The City College of New York