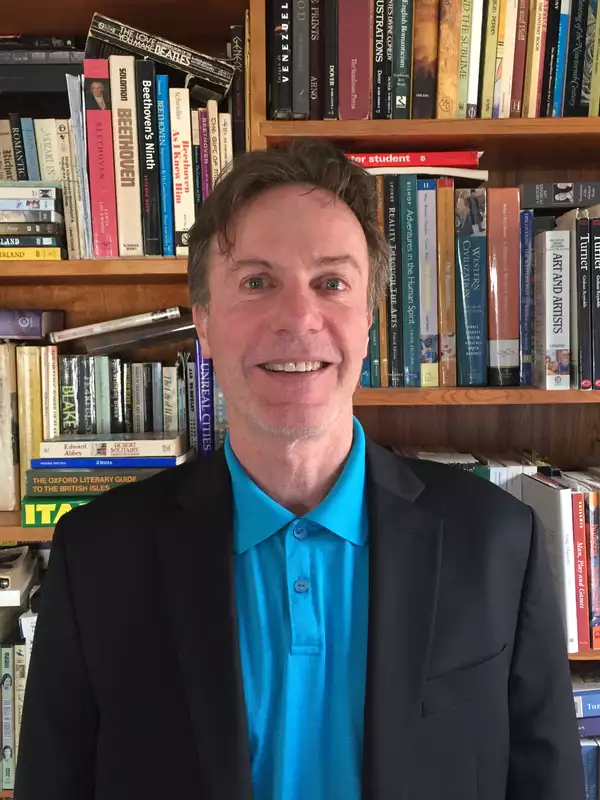 John Pagano
Adjunct Lecturer
Department
English, First Year Foundation
Office
Contact
John Pagano joined the Barnard College English Department in 1988, where he began teaching First Year English, First Year Seminar, Critical Writing and The Enchanted Imagination. At present, these last 2 courses constitute his focus at Barnard. In 1993 he joined the Manhattan School of Music Humanities Department, delighted in both locales to engage remarkable student populations impressive for their creative passion and vocational drive. Having graduated summa cum laude and Phi Beta Kappa from Columbia College in 1979, John set out to secure his doctorate in English literature by a rather unique and unexpected path. In the spring of his junior year, on the verge of completing Columbia's premedical curriculum, John decided to pursue a teaching career and switched his major to English literature, despite the apparent irrationality of committing to this direction without having taken a single English course. Guided by the intellectual excitement of the Humanities seminar classroom, the mentorship of his most inspiring teachers, and the enchanting capacity of Tolkien's Lord of the Rings—the spellbinding effect of which convinced him of literature's inestimable value—John underwent a radically transformative episode of vocational reorientation. Attending Columbia's Graduate School of Arts & Sciences, he was the recipient of a Mitchell Fellowship, a President's Fellowship, and a four-year Danforth Foundation Scholarship to promote the careers of potential college teachers. His dissertation, directed by Karl Kroeber and entitled "Enchantment and Imagination in the Poetry of John Keats," focused on love and poetry as quintessential imaginative experiences. This early attempt to investigate the enchanting power of imagination provided a foundational impulse that has shaped John's intellectual and personal life.
John's defining literary and teaching interests include composition, poetry, medieval romance, modernism, romanticism, and fantasy. His favorite writers include William Blake, John Keats, Emily Dickinson, and Tolkien. He began teaching literature in Columbia's School of General Studies in 1983; joined the English Department at Barnard in 1988, where he continues to teach; and became a member of the Manhattan School of Music Humanities faculty in 1993. At MSM, John served multiple terms on the Faculty Council during Marta Istomin's presidency, has been a member of the Curriculum Committee since the mid-90s, and has been a member and recording secretary of the Council of Chairs since its inception. John became Chair of the MSM Humanities Department in 1999, guiding it through a variety of transformations and challenges in the subsequent years. In addition to teaching the MSM Humanities Core Curriculum, John teaches three electives, "The Romantic Spirit in Art & Literature," "The Fantastic Imagination," and "Genius, Madness, Vocation: The Artist as Eccentric." The pleasure and privilege of sharing with his students the delight, wonder, and wisdom afforded by literature remains his primary inspiration as a teacher.
In 2012 he was awarded the President's Medal for Distinguished Faculty Service at Manhattan School of Music. In 2015 he was chosen as a Faculty Trustee.
As a balance to his academic life, John developed a passion for ice hockey, chess, and martial arts. Having played on Columbia College's ice hockey team during college, John became involved in coaching his sons for nearly a decade as they moved through various levels of youth ice hockey competition—an enlightening experience that convinced him of the immensely valuable role of play in the life of any individual. He keeps this in mind at Barnard and at MSM, where he feels especially privileged to engage a community of young creatives defined by their their passion to learn and to imagine. Captivated by the Fischer–Spassky World Championship Chess Match of the early '70s, John began playing chess competitively, joining both the Manhattan and the Marshall Chess clubs, and eventually reaching the level of expert. Inspired by the worldwide Bruce Lee phenomenon of the same moment in cultural history, John became an avid practitioner of the martial arts, studying Shotokan Karate with Toyotaro Miyazaki. To this day he continues to play chess and practice martial arts on an almost daily basis.
John lives in Queens with his wife, Susan, a pediatric nurse and lactation consultant: they have known each other for nearly 45 years, having navigated the challenges of marriage and children to remain best friends. They have two sons, John and Anthony, whose presence in their lives is a daily reward and a perpetual joy.
Ph.D., M.A., B.A., Columbia University