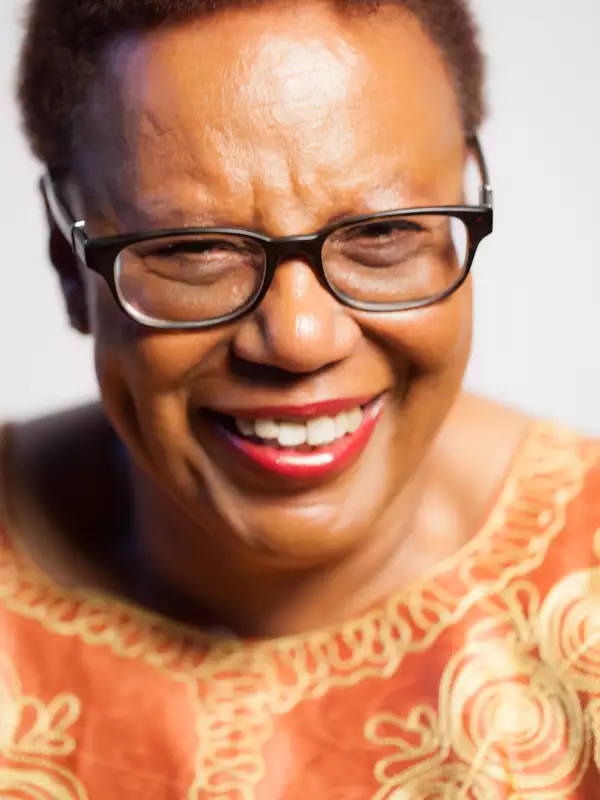 Patricia Spears Jones
Adjunct Associate Professor
Department
Office
Contact
Patricia Spears Jones is a poet, playwright, educator, cultural activist, anthologist, and recipient of 2017 Jackson Poetry Prize and is author of A Lucent Fire New and Selected Poems and three full-length collections and five chapbooks. The Beloved Community is forthcoming from Copper Canyon, Fall 2023.  She co-edited the groundbreaking anthology, Ordinary Women: An Anthology of New York City Women (1978) and organized and edited THINK: Poems for Aretha Franklin's Inauguration Day Hat (2009).  Her poems are widely anthologized most recently in African American Poetry: 250 Years of Struggle and Song and Why To These Rocks: 50 Years of Poems from the Community of Writers.  Her poems are published in Plume, The New Yorker, and The Brooklyn Rail. Essays, memoir and interviews are published in Furious Flower: Seeding the Future of African American Poetry;  The Whiskey of Our Discontent: Gwendolyn Brooks as Conscience and Change Agent;  and journals including The Black Scholar, Bomb,  www.tribes.org, Pangyrus, The Poetry Project Newsletter, Rumpus and The Writers Chronicle.  The Museum of Modern Art commissioned the poem "Lave" for  the exhibition, Jacob Lawrence: The Migrations Series.  Mabou Mines commissioned and produced two plays "Mother" with music composed by Carter Burwell and Song for New York: What Women Do When Men Sit Knitting with music composed by Lisa Gutkin.  She has performed with Jason Hwang, who has set several of poems to music, and Ras Moshe Burnett.
She curated programs at The Poetry Project of St. Marks Church and created WORDS Sunday series in Brooklyn.  She has taught Creative Writing at Hunter College, Barnard College, Adelphi University and Hollins University as the 2020 Louis H. Rubin Writer in Residence. She has taught summer poetry workshops at Gemini Ink, Community of Writers, Fine Arts Work Center, Naropa University, Rutgers University, Truro Center for the Arts at Castle Hill, and Medgar Evers College's Wild Seed Workshop. She has taught poetry workshops for The 92nd Street Y, The Workroom, St. Mark's Poetry Project, Poets House, Brooklyn Poets, Cave Canem, Hugo House, and at branches of the New York Public Library and the Brooklyn Public Library. 
She received grants and awards from the National Endowment for the Arts; New York Foundation for the Arts; Foundation of Contemporary Art; a Robert Rauschenberg Residency and residencies at the Virginia Center for the Creative Arts, the Millay Colony, Yaddo, and the Camargo Foundation, Cassis, France via the BAU Institute.  She is Emeritus Fellow for Black Earth Institute and organizer of the American Poets Congress.