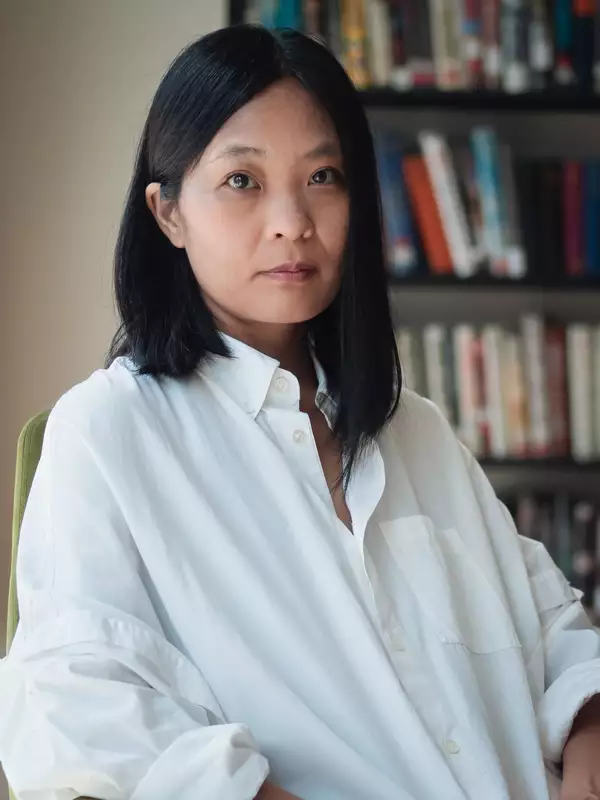 Sarah Wang
Adjunct Assistant Professor 
Department
Office
Contact
Sarah Wang is a writer, editor, and Adjunct Assistant Professor at Barnard whose writing across genres focuses on mass incarceration, psychoanalysis, surveillance, colonized bodies, contemporary art, class, and race. Her writing has appeared in the London Review of Books, The Nation, The New Republic, Harper's Bazaar, n+1, BOMB, The Los Angeles Review of Books, American Short Fiction, the Believer, McSweeneys, Joyland, Catapult, semiotext(e)'s Animal Shelter, The Shanghai Literary Review, Lux Magazine, The Southern Review, Performa Magazine, Musée d'Art Contemporain de Lyon, and The Last Newspaper at the New Museum, among other publications. She has been awarded fellowships from PEN America, the Center for Fiction, the Asian American Writers' Workshop, and Kundiman. She is a Tin House Scholar, a Sewanee Writers' Conference Tennessee Williams Scholar, a Mendocino Coast Writers' Conference Frances Andrews Scholar, and the winner of a Nelson Algren prize for fiction. She has received support from Edith Wharton/Straw Dog Writers Guild, Plympton, Café Royal Cultural Foundation, The Poetry Project, and NYFA. 
As an editor, she has worked with the Museum of Modern Art, Kunstverein Braunschweig, Centre d'Art Contemporain Genève, The New Museum, Musee d'art Contemporain de Lyon, semiotext(e), Sternberg Press, Independent Curators International, Blum & Poe, and other nonprofits, museums, and galleries. 
She is finishing a novel about plastic surgery, hair transplants, and the body as a symptom of the immigrant experience, a site of physical dislocation that echoes the psychological displacement of people caught between countries, identities, history, and language. (http://wangsarah.com/)
B.A., University of California, Los Angeles
M.F.A., California Institute of the Arts
Cultural Criticism, Essays, Reporting, Interviews:
Fiction:
"Logging the Mileage" in American Short Fiction.

"The House That Donovan Built" in BOMB.

"Dogface" in Tiny Crimes: Very Short Tales of Mystery and Murder.

"Past Lives" in The Southern Review.

"Indoor Swap Meet" in Story Magazine.
Poetry: